Bulk blending fertilizer is a new efficient fertilizer widely used for crops. In fact, you can consider it as the combination of different kinds of fertilizers. The largest highlight of BB fertilize is that you can adjust the proportion of different fertilizers according to your soil conditions. So it gradually becomes more and more popular.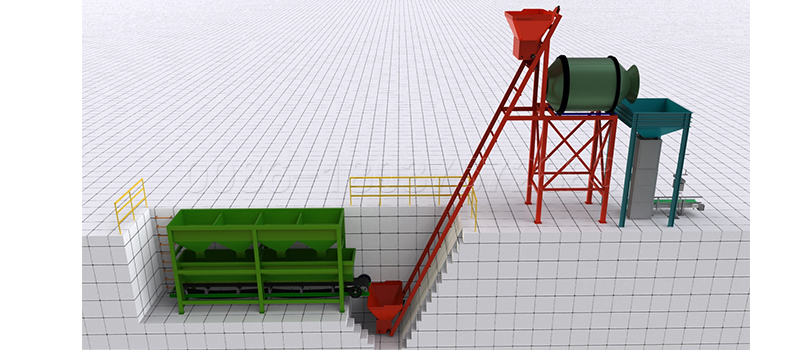 For fertilizer making factories, making blending fertilizer is really an economical project. At first, the main process of bulk blending fertilizer production line is just batching and mixing. In SX, we have static and dynamic automatic fertilizer batching machine. With precise batching scale and high automatic degree, they can make high accuracy of blending fertilizer batching. Then you can choose our BB fertilizer mixer for mixing the fertilizer materials evenly. With these machines, you can get high quality bulk blending fertilizer with low cost.
Then, you have many choices to make bulk fertilizer. Such as powdery forms and granular forms, organic and compound blending fertilizer, different compound blending fertilizer and the most common NPK fertilizer. No matter which you want to produce, you will always get excellent profits. With our equipment and free reasonable layout, your whole factory will run smoothly.